Since 2000 Tuscania Events has been organizing destination wedding in Italy. Our weddings are 'one of a kind' and are organised to reflect the wishes & expectations of our clients. The wealth of beautiful locations available in Tuscany and the diversity of our couples and their wedding visions continually inspire us.
SONJA
The Italy I know and love is…
a small quaint town, a glass of wine and an amazing view, the smell of citrus trees in bloom, the friendly morning "ciao" from the locals in my neighbourhood, wisteria in the spring…the food. There is so much to experience here. I don't want to just plan a wedding. I want to share "my Italy". I surround myself with creative and talented people who have the same passion for high quality personalised services and those with a willingness to share "their Italy". My goal is to make your wedding experience a true Italian journey.
Choose a job you love, and you will never have to work a day in your life.
VIVIANA
I love my life, my family, my kids and my friends. I also have a love for my country. From the charming villas and farms, the hillsides filled with olive groves and vineyards, the sparkling coastlines to the stunning mountainous backdrop of the riviera I have lived it, loved it and embraced it.
I'm happy I can live this life and I hope to bring some of our Italian warmness and beauty to your event and to your hearts. I put all my passion into the weddings I plan no matter if they are a simple elopement in a chianti country church or a large glamorous wedding in a monumental villa in the Lucca hills. I also am so fortunate to remain often in contact with past couples, I meet them for their anniversaries, with their children when they come back to Italy, I spend lovely time with them. This is one of the best part of this job: when it remains a special bond between you and your wedding planner
Love the live you live, live the life you love.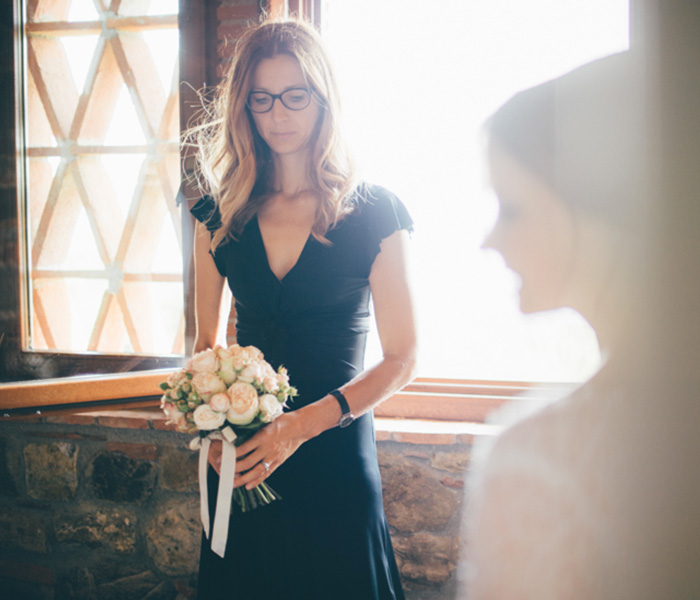 SUPPORT STAFF
We are fortunate to have a very knowledgable bi-cultural group of planners, interns and assistants that come from all parts of the world.