Some of my favourite weddings have been the simple civil elopements…..a couple who decides to come all the way to Italy just to get married – no guests, no fuss, just the celebration of pure love.  It's these intimate romantic weddings that make my job such a pleasure!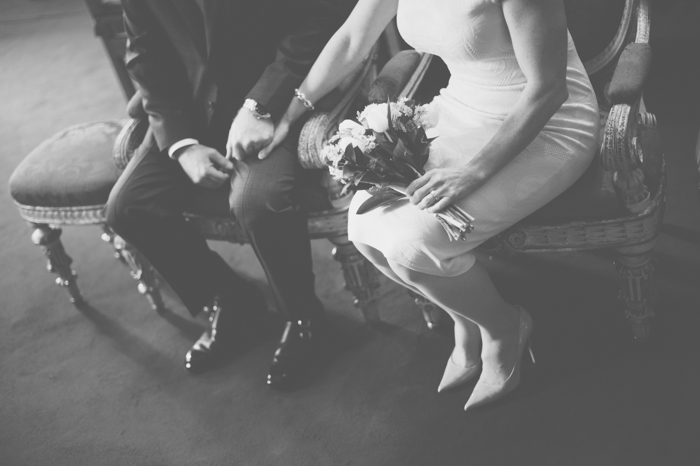 The great thing about Italy is that there is absolutely no lack of spectacular places to get married civilly. From Florence's formal "Sala Rossa", Volterra's beautiful frescoed hall, a beautiful terrace of a seaside castle to an olive grove there is surly something for everyone. With the help of Tuscania Events we can guide you through all the necessary steps (which vary according to nationality) and provide ceremony translation and witnesses as necessary.  The fun part is finding the best and most unforgettable civil ceremony location!
Here are just a few of my favourite elopements over the years. However the options are truly endless…….


Wedding planner Viviana translates this ceremony in the outdoor courtyard of Certaldo Alto.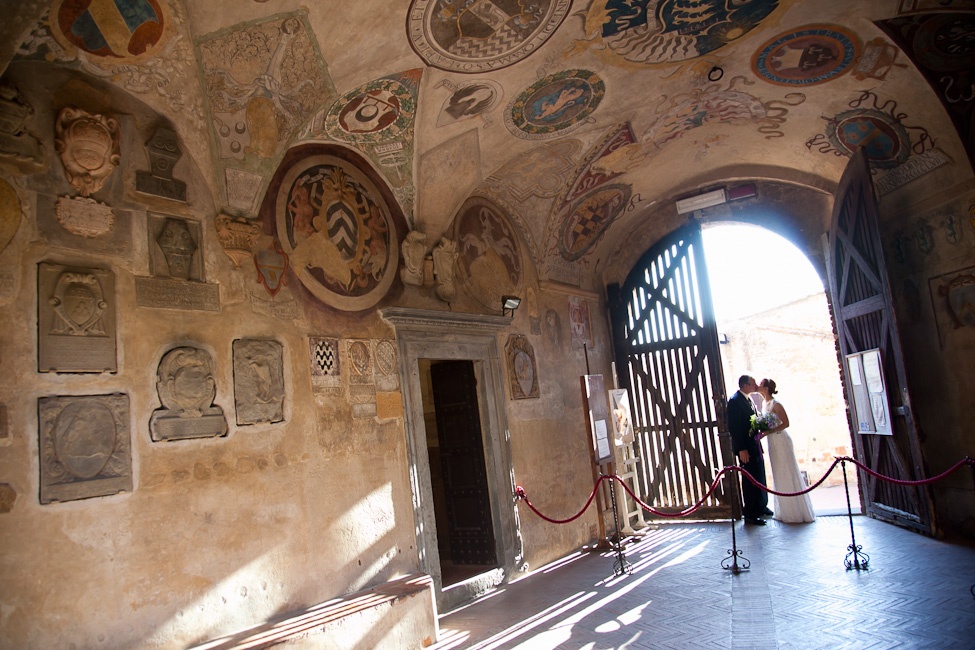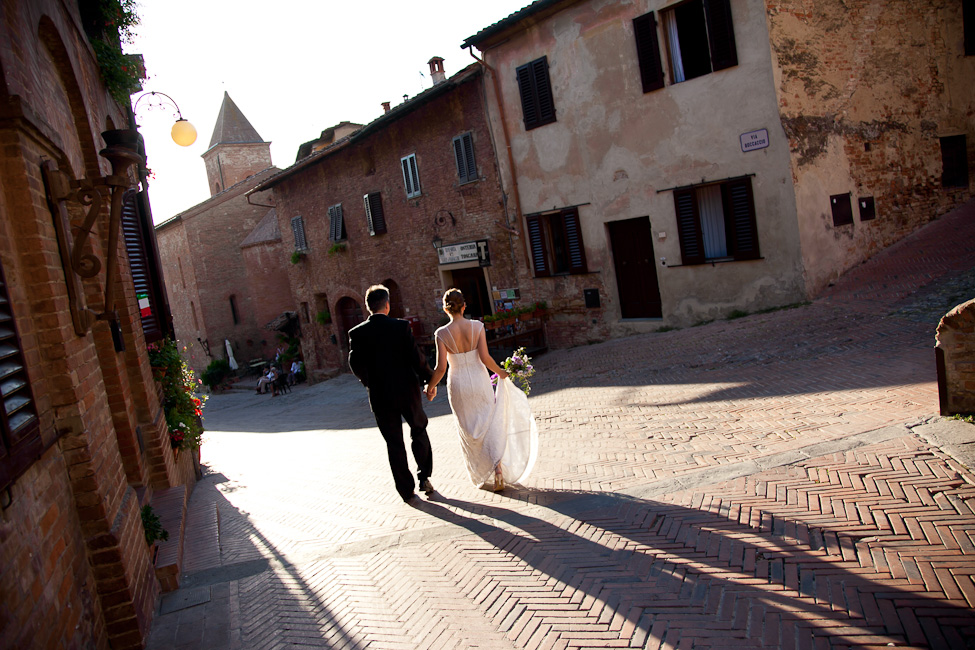 I most certainly can not forget to include the beauty of Florence's Sala Rossa – even though there are 5 possibilities in Florence to choose from – all unique. That is me translating the ceremony in the Sala Rossa or red room (appropriately named!).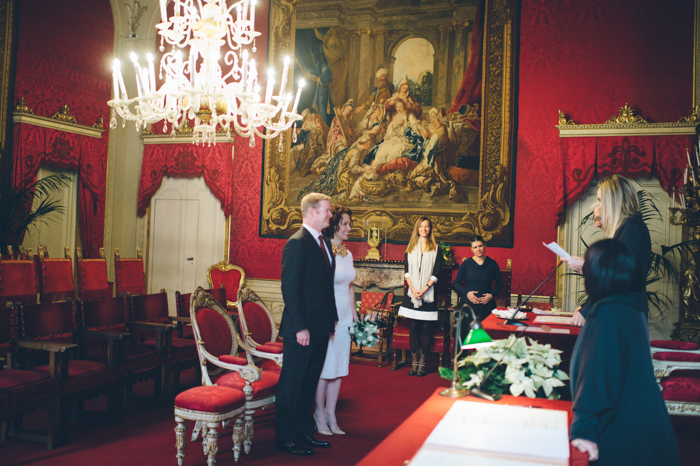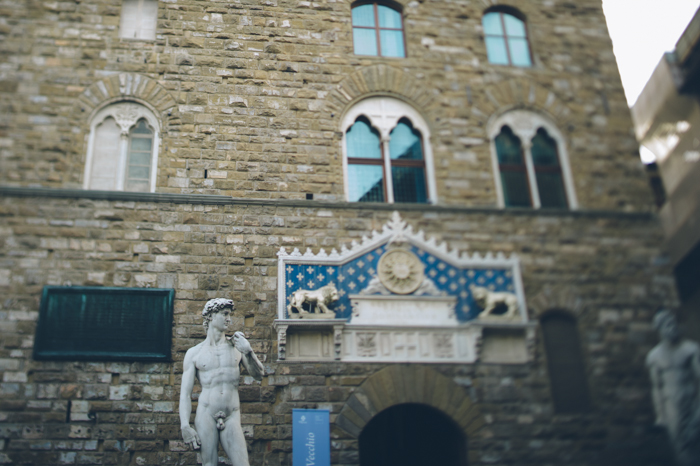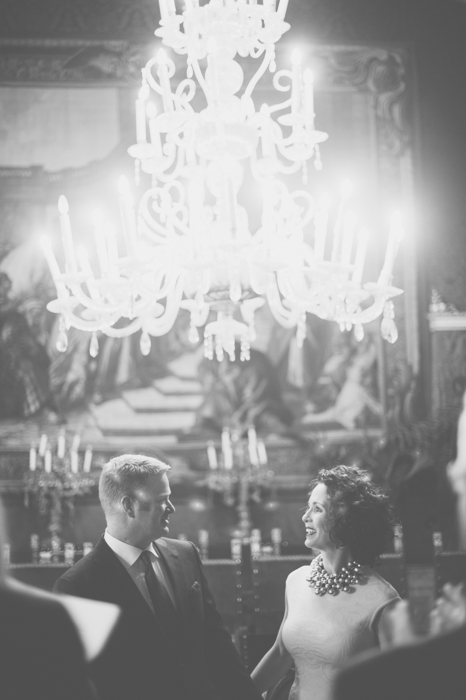 Siena anyone???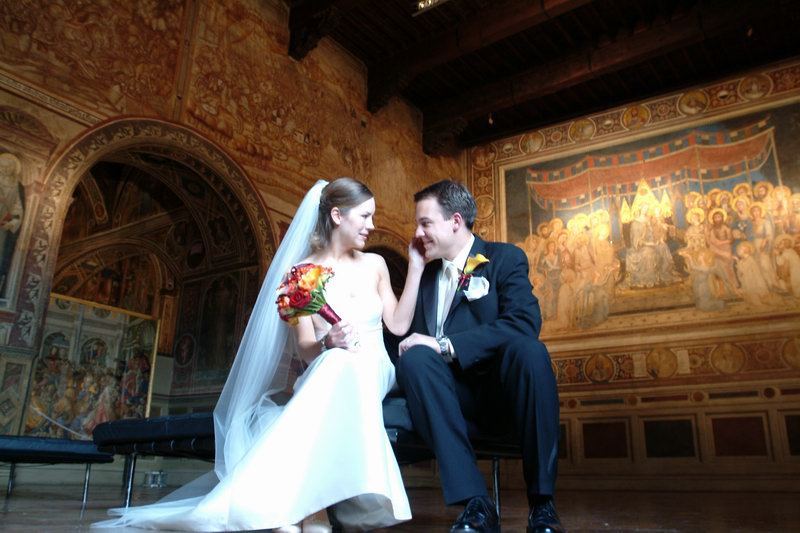 How about a beautifully frescoed room…..Oratoria di Santa Caterina is right outside of Florence in the countryside of Bagno a Ripoli.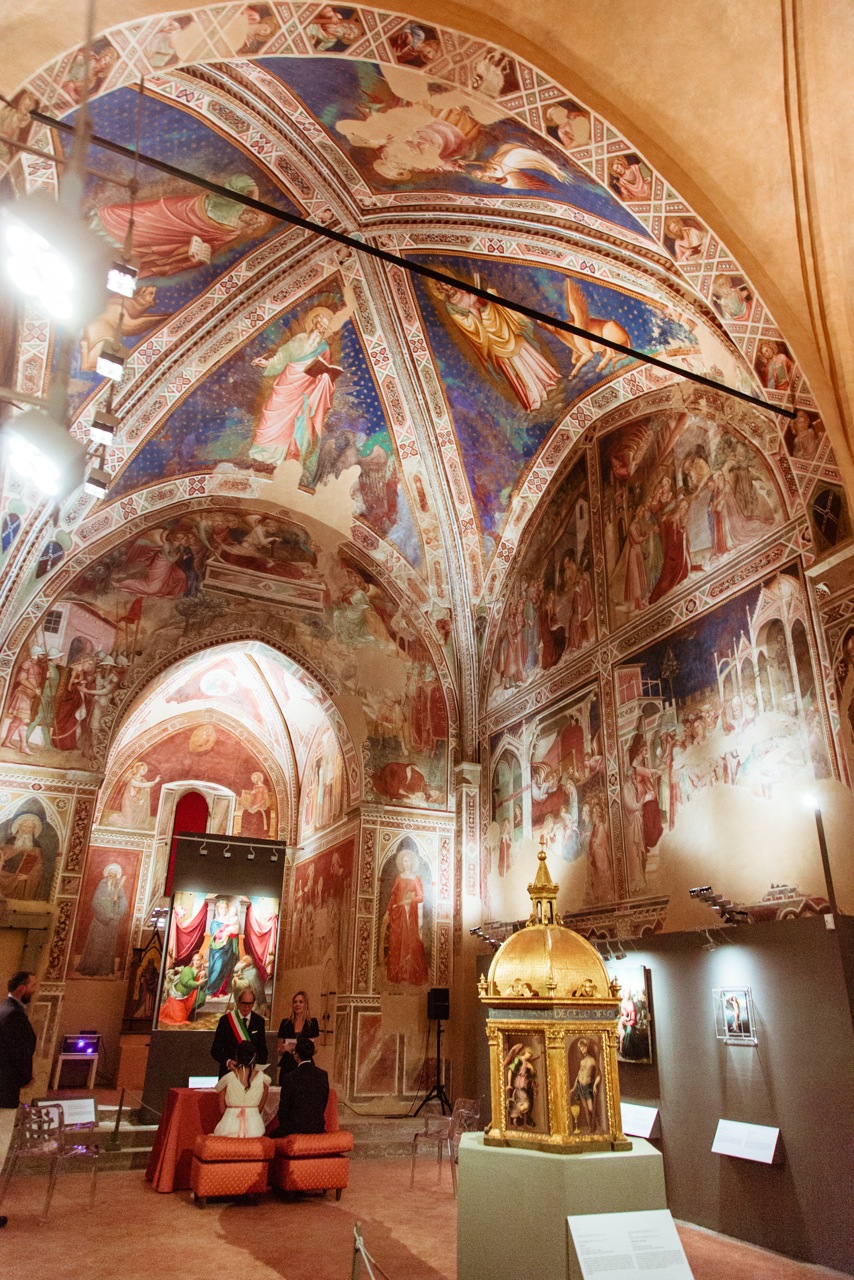 Or perhaps a nice civil ceremony in Volterra.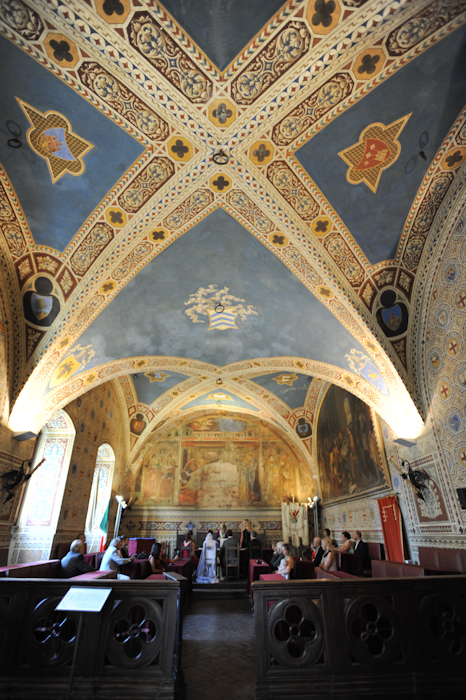 What about a castle by the seaside….Lerici castle below or Doria castle in Portovenere.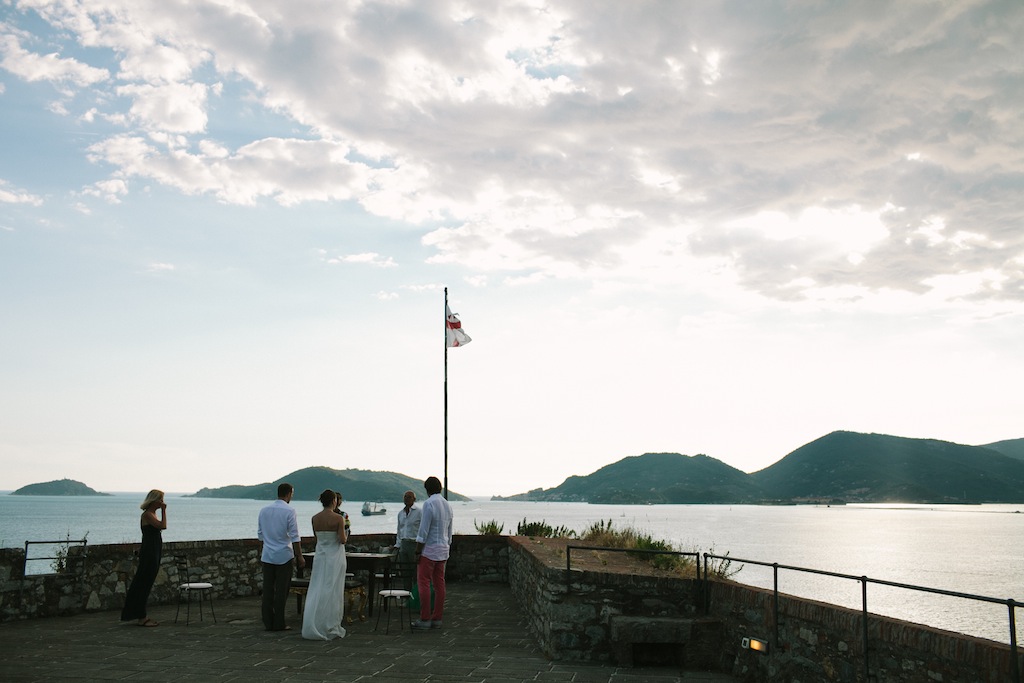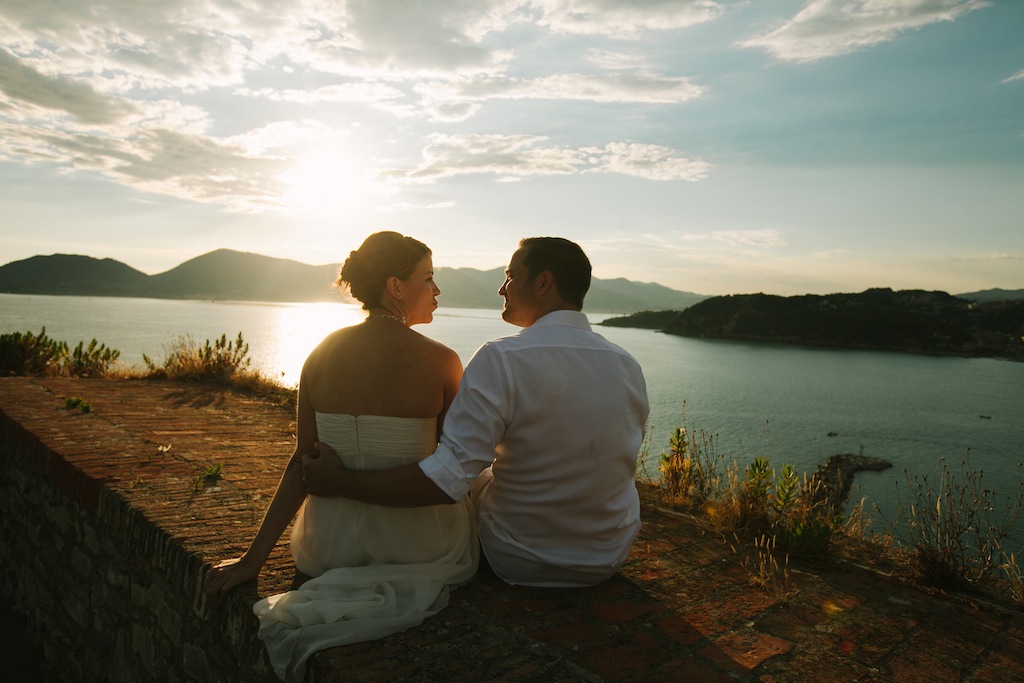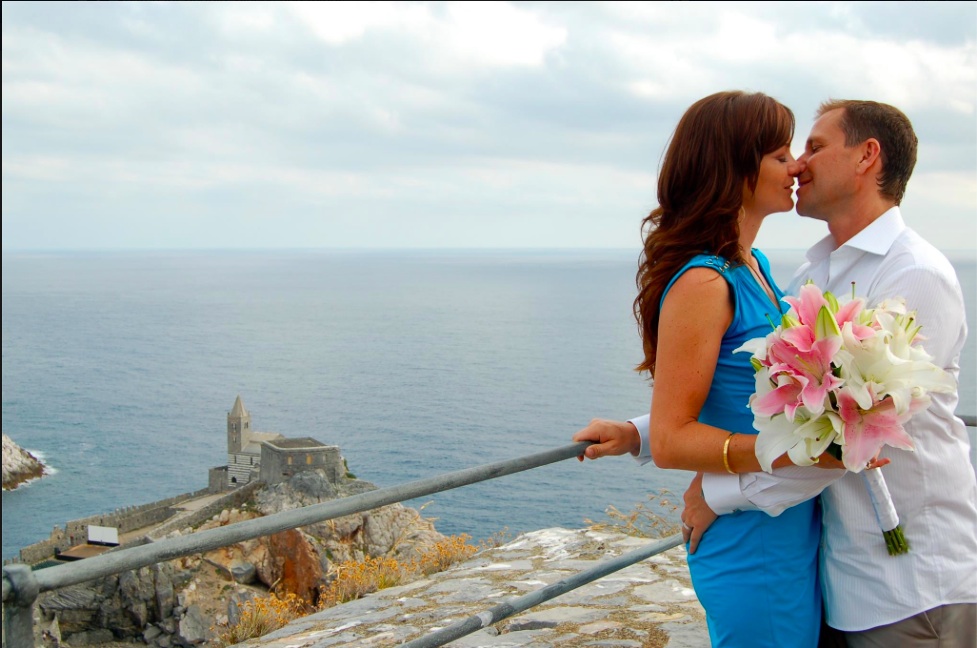 Can't forget a garden in Siena. Please keep in mind however that only a few outdoor locations in Tuscany provide the possibility of a civil wedding to be celebrated outdoors. Tuscania Events can provide you with a list of options.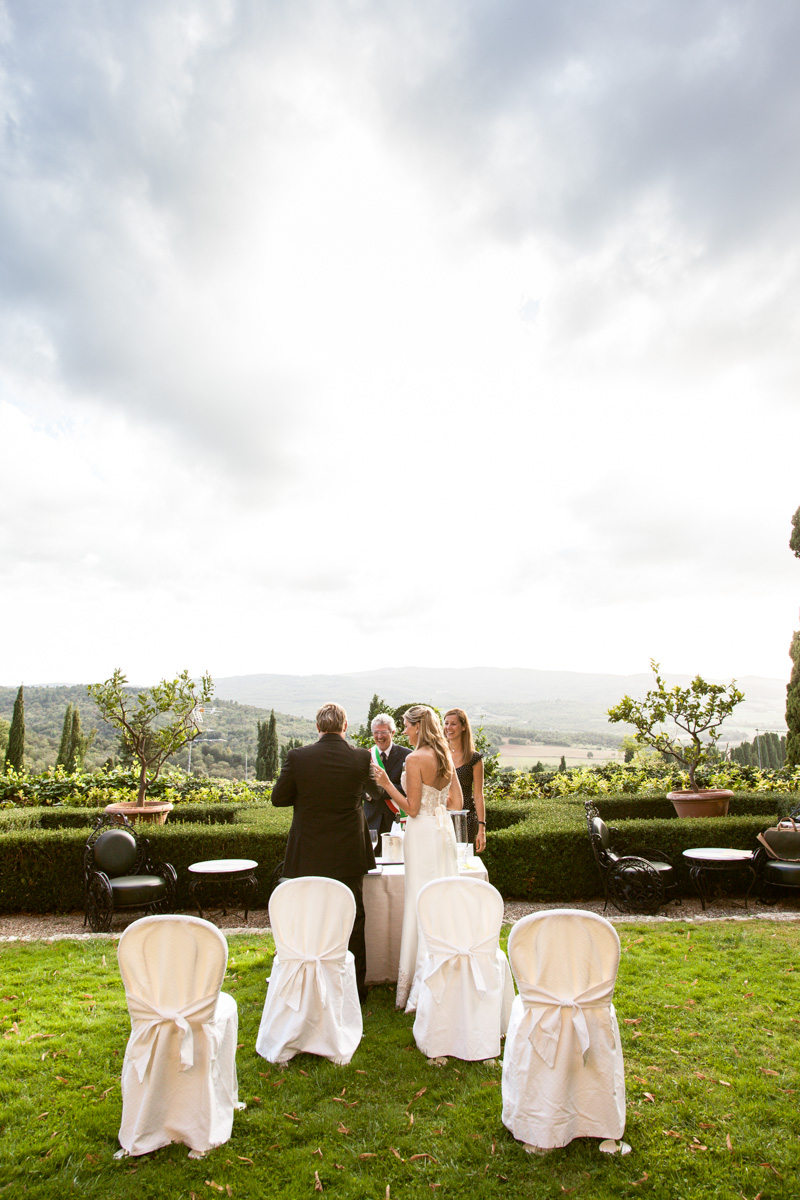 How about this unique and unusual option – San Galgano. Yes, you can actually marry inside this super unique abbey without a roof. How cool is that!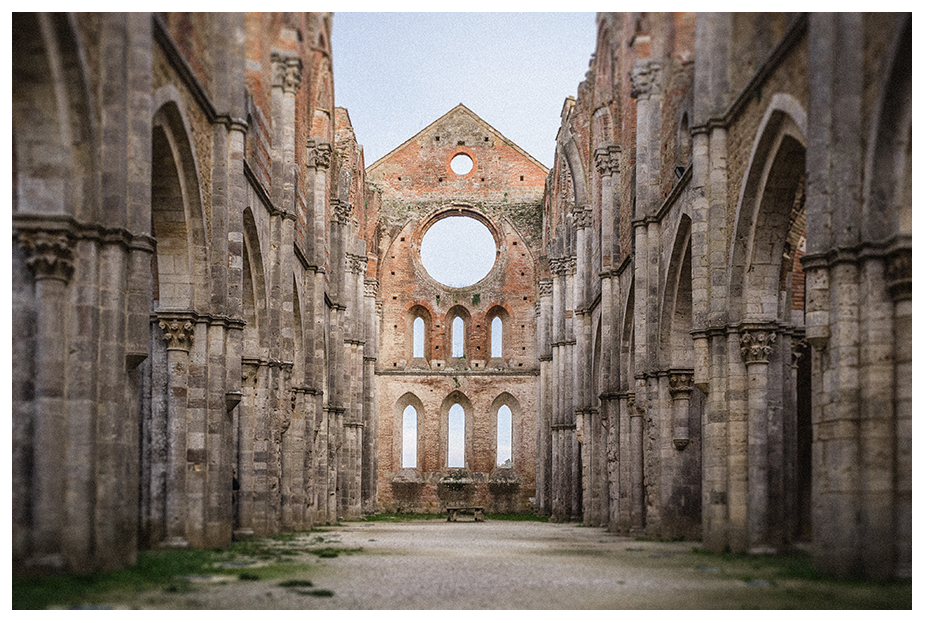 These are just a few of the many places that you can have a civil ceremony. The beauty and the backdrop of Italy make celebrating a wedding truly unforgettable. For more information on the possibilities to elope in Italy please contact us for a free consultation: wed@tuscaniaevents.com
And let the dream begin…