If you were waiting for the best moment to plan your italian wedding or an italian vacation without spending a fortune, you should get moving because the time is now! This charming 12th century castle, Castle Florence 5 is trying to fill up their 2016 calendar at discounted prices. Check out their special last minute deals!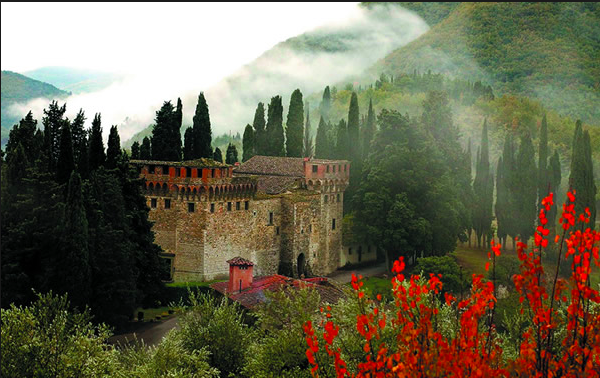 The EstateThe estate includes a 12th century castle, a wine cellar, a restaurant and wine shop, 2 Villas with private pools and 1 Villa with apartments that are available for short – long term stays. The estate is located 25 minutes from Florence and is immersed in the tuscan countryside. They produce high quality products such as wine, extra virgin olive oil and pure saffron. On request they can also organize wine and oil tours in their 900 year old castle cellars.
Villa 1 (for 14 people)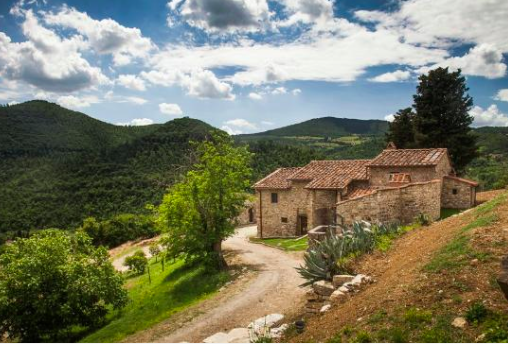 Villa 3 (divided into 3 separate apartments)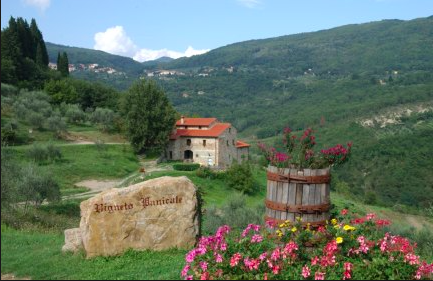 2016 AVAILABILITIES & SPECIAL DEALS*All packages below include the following Use of castle courtyard or Chapel for wedding and Dancing Room and welcome gift for bridal couple. Unless noted otherwise, Wedding dinner quoted separately. First come, first serve.
PROPOSAL  1
First half of April
Various possibilites: please inquire at wed@tuscaniaevents.com
PROPOSAL  2
24-27 April
Up to 50 People, Fix Price:
3 Night Accommodation (including tax) EURO 8.900 
PROPOSAL  3
5-9 May
Up to 43 People, Fix Price:
up to 4 Night accommodation for 47 people (including tax) EURO 10.288
PROPOSAL  4
16-18 May
Up to 43 Guests, Fix Price:
2 Night accommodation (including tax) EURO 5.430
PROPOSAL 5
May 22-24th June
Up to 55 People, Fix Price:
2 Night Accommodation (including tax) EURO 6.750
PROPOSAL 6
22-27 May
Up to 43 People, Fix Price:
5 Night Accommodation (including tax) EURO 11.665
PROPOSAL 7
31 May- 3 June
Up to 50 People, Fix Price:
3 Night Accommodation (including tax) EURO 8.900
PROPOSAL  8
6 – 10 June
Up to 50 Guests, Fix Price:
3 Night Accommodation (including tax, final cleaning) EURO 8.900
PROPOSAL  9
13 -16 June
Up to 50 People, Fix Price:
3 night Accommodation, (including tax, final cleaning) EURO 8.900
PROPOSAL  10
20-23 June
Up to 33 People, Fix Price:
3 Night Accommodation (including tax) EURO 5.749
PROPOSAL 11
23-27 June
Up to 16 People, Fix Price:
4 night Accommodation, (including tax, final cleaning) EURO 4.092
PROPOSAL 12
30 July- 2 August
Up to 30 People, Fix Price:
3 Night Accommodation, (including tax) EURO 5.290
PROPOSAL 13
10-13 August
Up to 50 People, Fix Price:
3 night Accommodation, (including tax) EURO 8.900
PROPOSAL 14
16-20 August
Up to 37 People, Fix Price:
up to 4 Night accommodation  (including tax) EURO 8.900
PROPOSAL 15
30 August – 2 September
Up to 46 Guests, Fix Price:
3 Night accommodation (including tax) EURO 7.738
PROPOSAL 16
5-8 September or 11-14 September
Up to 50 People, Fix Price:
3 night Accommodation, (including tax) EURO 8.900
PROPOSAL 17
19-23 September
Up to 36 People, Fix Price:
up to 4 Night accommodation (including tax) EURO 8.044
PROPOSAL 18
26 – 30 September
Up to 44 Guests, Fix Price:
4 Night accommodation (including tax) EURO 9.676
PROPOSAL 19
1 – 7 October
Up to 26 People, Fix Price:
6 night Accommodation, (including tax) EURO 7.720
PROPOSAL 20
10 – 15 October
Up to 26 People, Fix Price:
up to 5 Night accommodation (including tax) EURO 6.500
PROPOSAL 21
After October 18th
Various possibilities. Please inquire at wed@tuscaniaevents.com for additional information
Castle Florence 5 is a fantastic castle with a rich and unique history. An overall great tuscan experience at a great cost. For more information on the above packages for either a wedding or for vacation, please contact us at wed@tuscaniaevents.com  (while supplies last!!!!)
Tuscania Event weddings at Castle Florence 5
Let the dream begin……