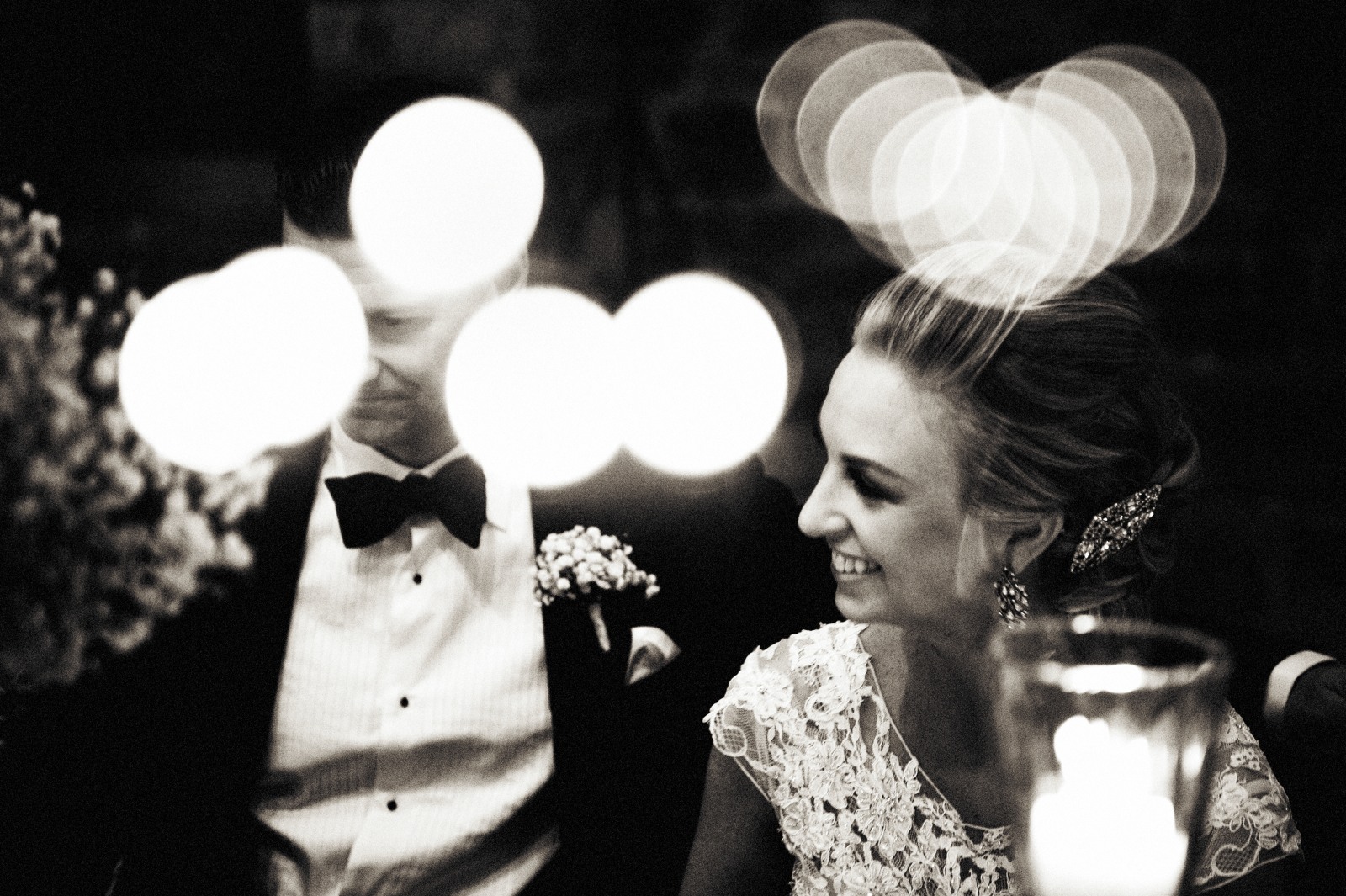 What a way to kick off the 2014 wedding season than with a Great Gatsby themed wedding held in a 600 year old Florentine castle. Out of all the beautiful pictures of this event it was this picture above that truly captured the spirit of the evening and of the lovely couple, Stephanie & Devin. This is their story in pictures…..
 The Location
Stephanie & Devin decided to organise their symbolic wedding ceremony outside on the terrace with sweeping views of both the countryside and the city of Florence. Just spectacular! Even it there was a little rain the sky cleared up just in time for the ceremony.
The Ceremony
The First Dance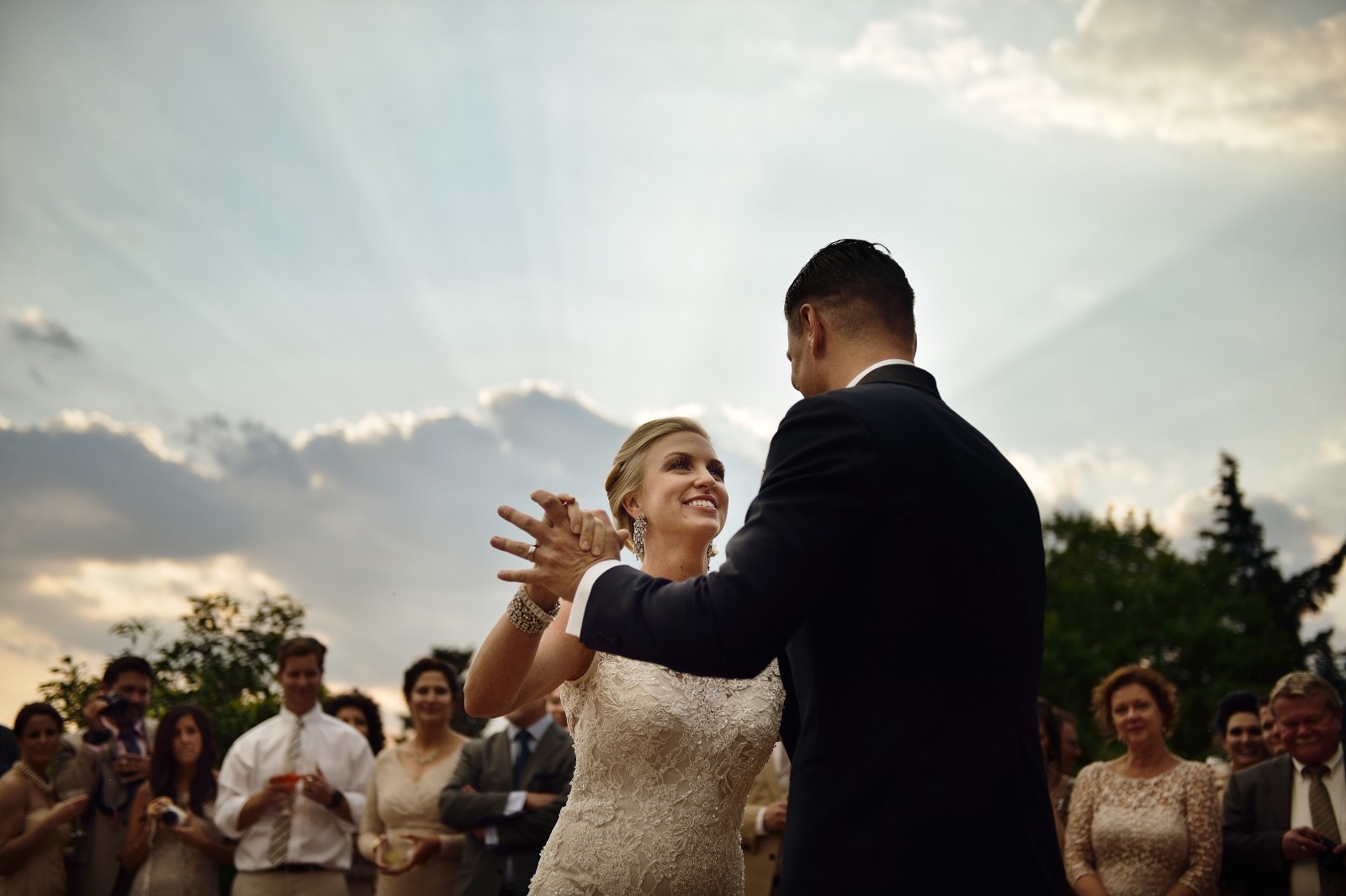 The Dinner Reception
In line with the 1920's theme the bride chose a colour palette of gold. silver, and black. To achieve this vintage look she selected tobacco coloured linens, gold charger plates, large silver candelabras and gold chiaverini chairs. The addition of Baby's breath flowers, candles and art deco printed menu cards in gold frames were the perfect finishing touches.
The Details
Whoever said 'it's all in the details' could not have been more right. From the vintage beaded bouquet wrap to the vintage lace detailed umbrella, there was not one detail overlooked. And I can't forget to mention the elegance created by the simple use of inexpensive flower baby's breath!
Dance the night away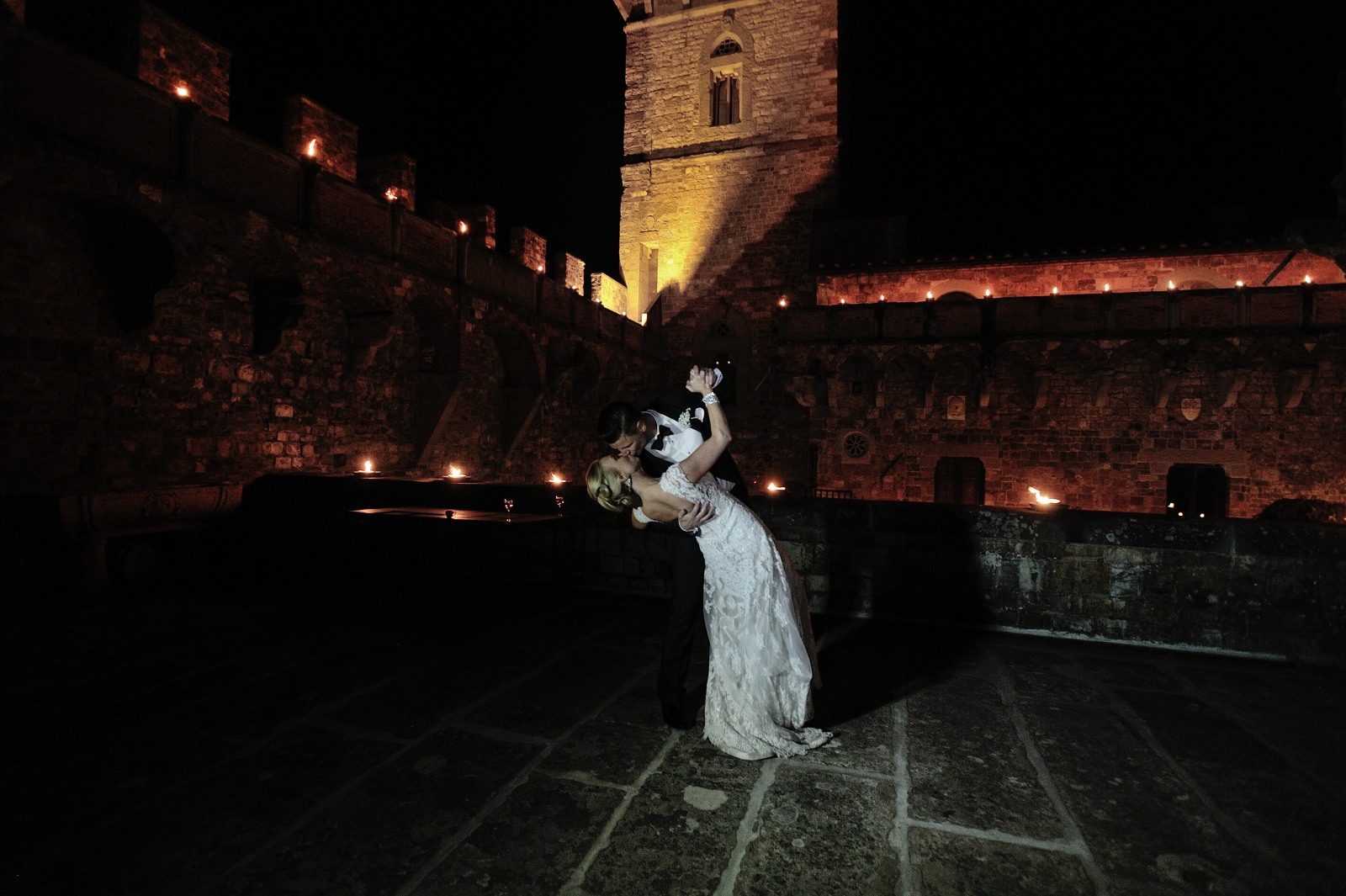 What can I say, beautiful location, beautiful couple and lasting memories….Cheers to Stephanie & Devin!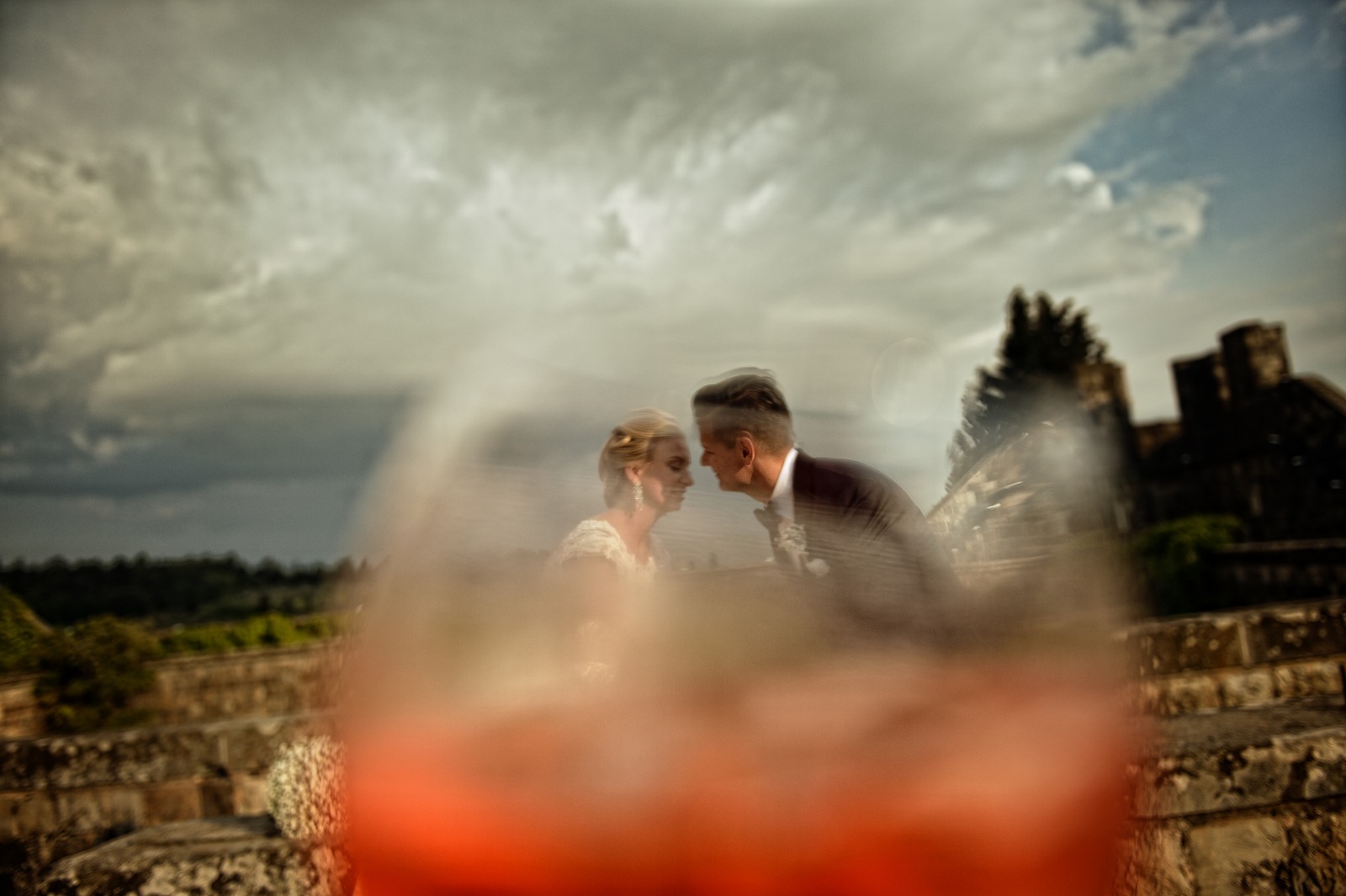 I would like to thank brilliant photographer Edoardo Agresti for capturing these beautiful moments, the ever creative and fantastic florist Davide from Sebastian Flowers, Hair & Make up by the talented Oreste of Oreste Studio Beauty and last but not least the delicious food of L'oste Gentiluomo.
For more information on this beautiful castle or to discover the right castle for you, please contact us at wed@tuscaniaevents.com
Let the dream begin…