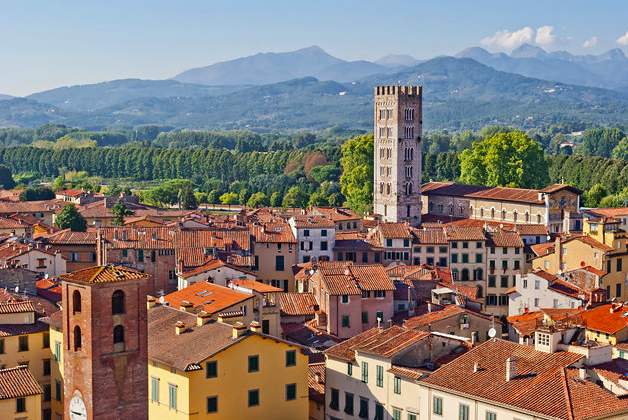 Lucca is probably less known than some of the other tuscan towns but it is certainly worth a visit and it is a great location to hold a destination wedding. Since it is located close to Pisa, Florence as well as the tuscan seaside it provides the opportunity to explore both cities and the coastal towns. And I can't forget to mention its proximity to Pisa and Florence airport.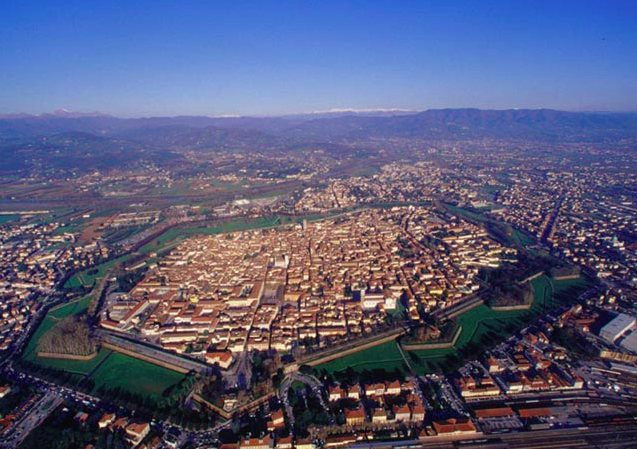 One of the most charming characteristics of Lucca are the renaissance era walls. These walls enclose the city and are still surprisingly intact. Along the wall is a lovely pedestrian promenade where you can take a casual stroll around the city, run, bike or even have a picnic.

You can plan an intimate celebration in the medieval town however the surrounding countryside in Lucca offers a spectacular backdrop to a wedding celebration. In fact there is a number of Monumental villas in the Lucca countryside that were built by wealthy merchants in the mid 16th century. Today you can rent these spectacular monumental villas for weddings. Here is just one example of a monumental villa in Lucca available for weddings (although there are many to choose from).
Front entrance to Villa Lucca 2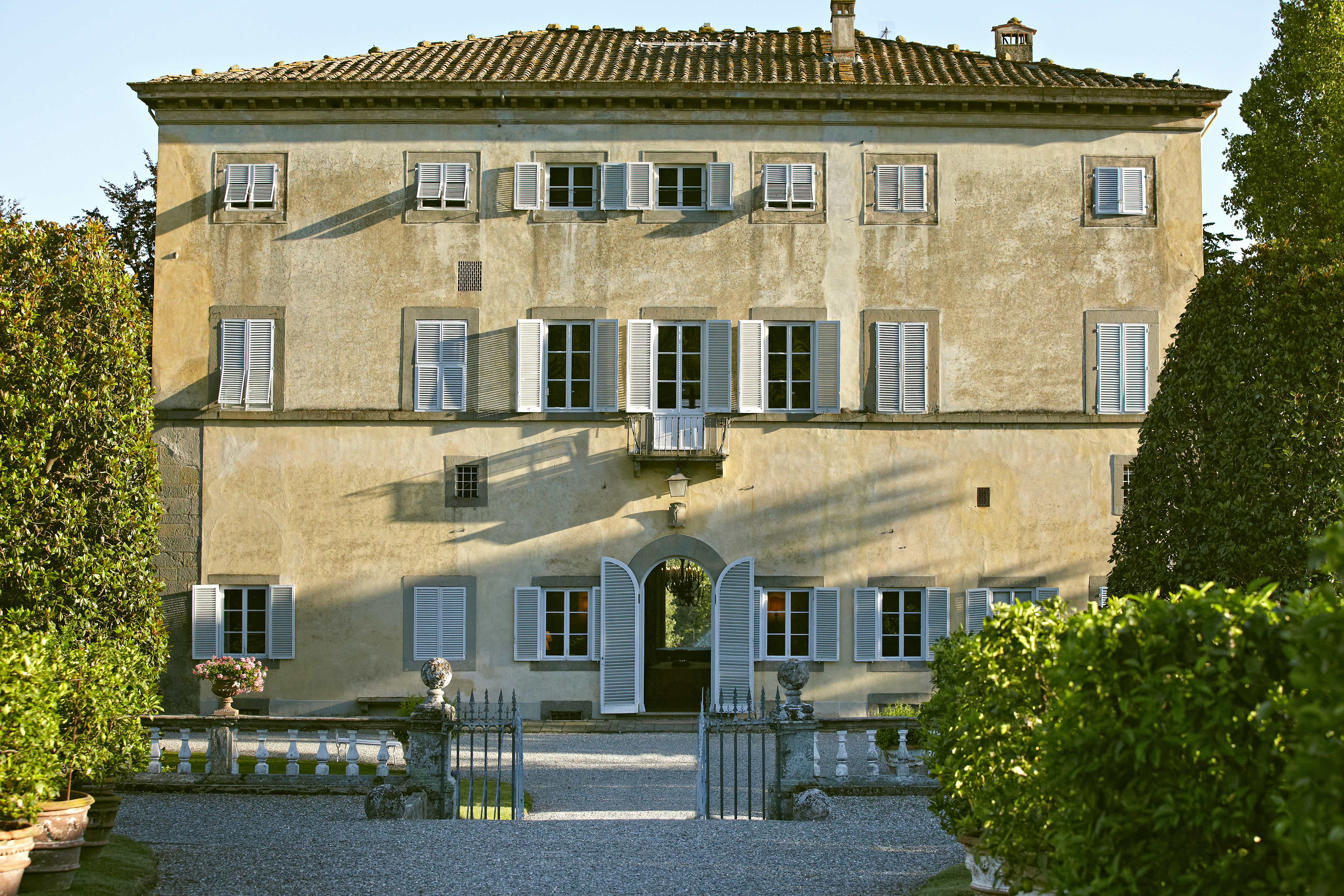 Rear view of Villa Lucca 2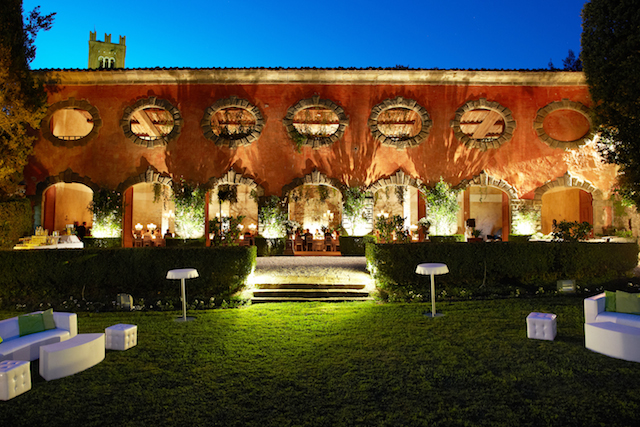 The Limonaia or "Lemon tree" house available to hold wedding receptions as well. Can you picture your wedding here???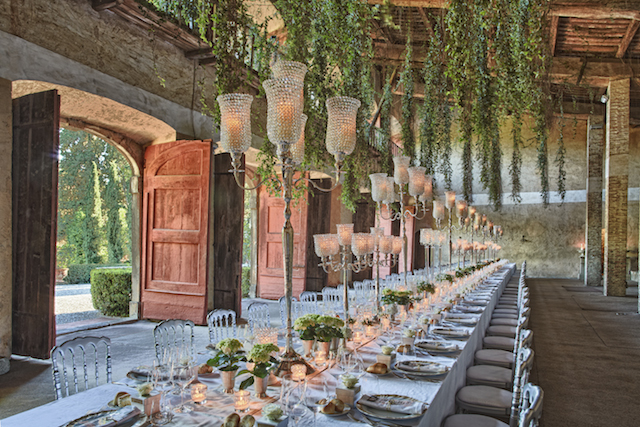 If you are looking for a more casual and rustic location there are many 'agriturismi' or farmhouse stays that allow you to stay on site and hold a wedding reception. Farmhouse Lucca 2 is a perfect example of a beautiful rustic setting where you can sleep, hold a civil ceremony and have a wedding reception all on site.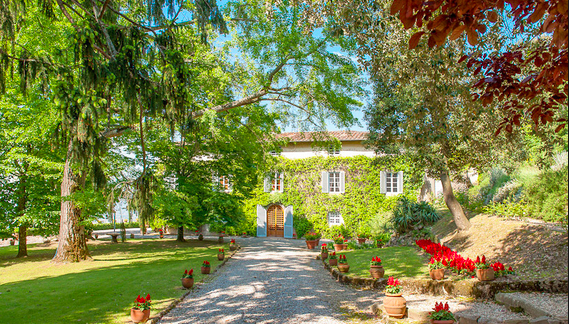 And yes, you can have a civil ceremony performed on site!!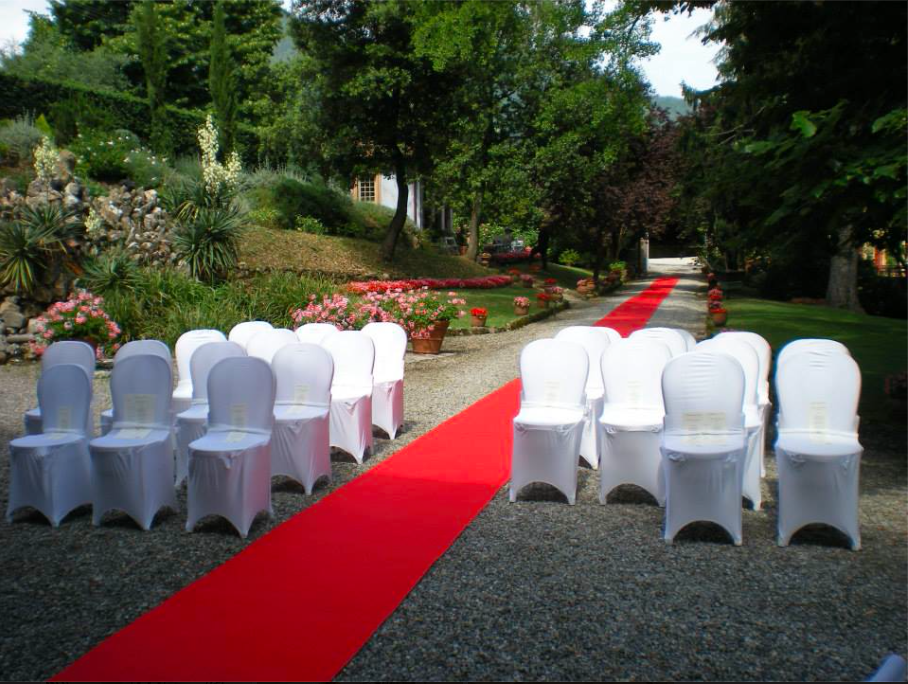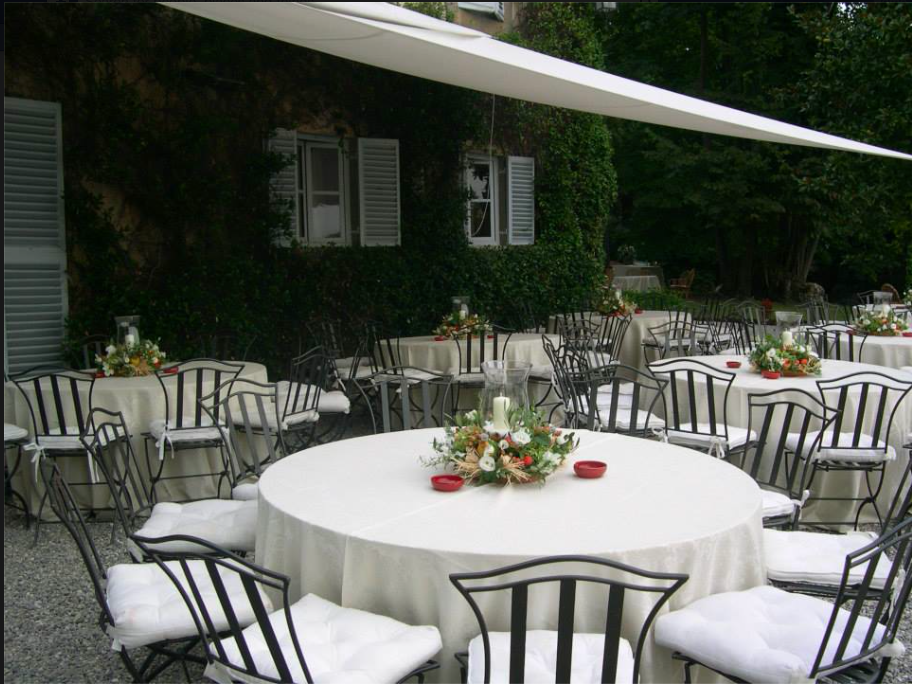 Getting married in Lucca
Civil Ceremonies
One of the advantages of getting married in Lucca is that the town hall gives permission to selected locations the possibility to hold an outdoor civil ceremony on site. Generally civil ceremonies must be held in a town hall so the possibility to hold a civil ceremony outside the town hall is certainly a plus. For more information on specific locations that allow on site civil ceremonies please contact us at wed@tuscaniaevents.com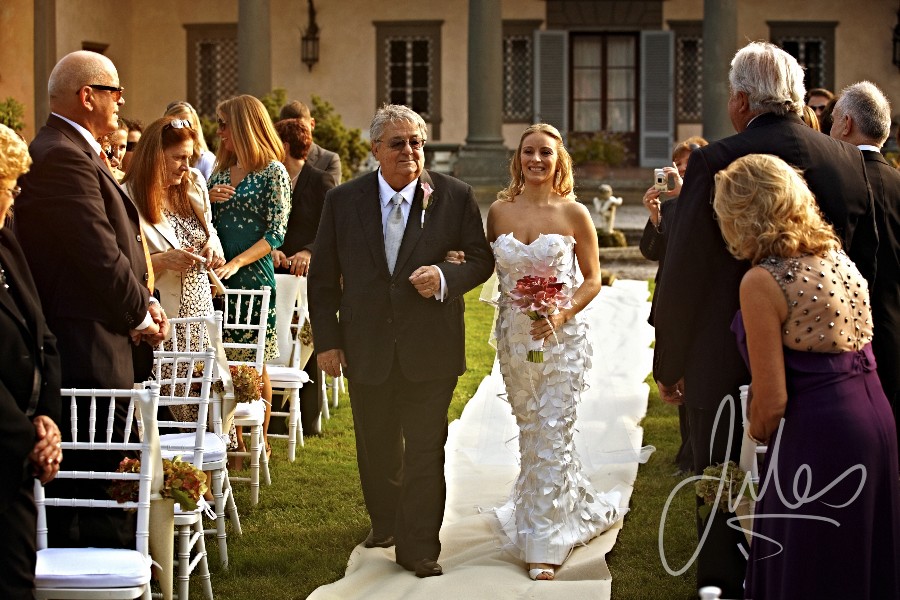 Catholic Ceremonies
Holding a catholic ceremony in Lucca can be tricky so it is a good idea to have Tuscania events assist you with this type of ceremony as the Archdiocese of Lucca generally does not permit foreign couples to marry in Lucca. However there is always a way to make an alternative plan. Here is an example of a church that is available for catholic weddings in the nearby area.
Chiesa di San Marco a Rigoli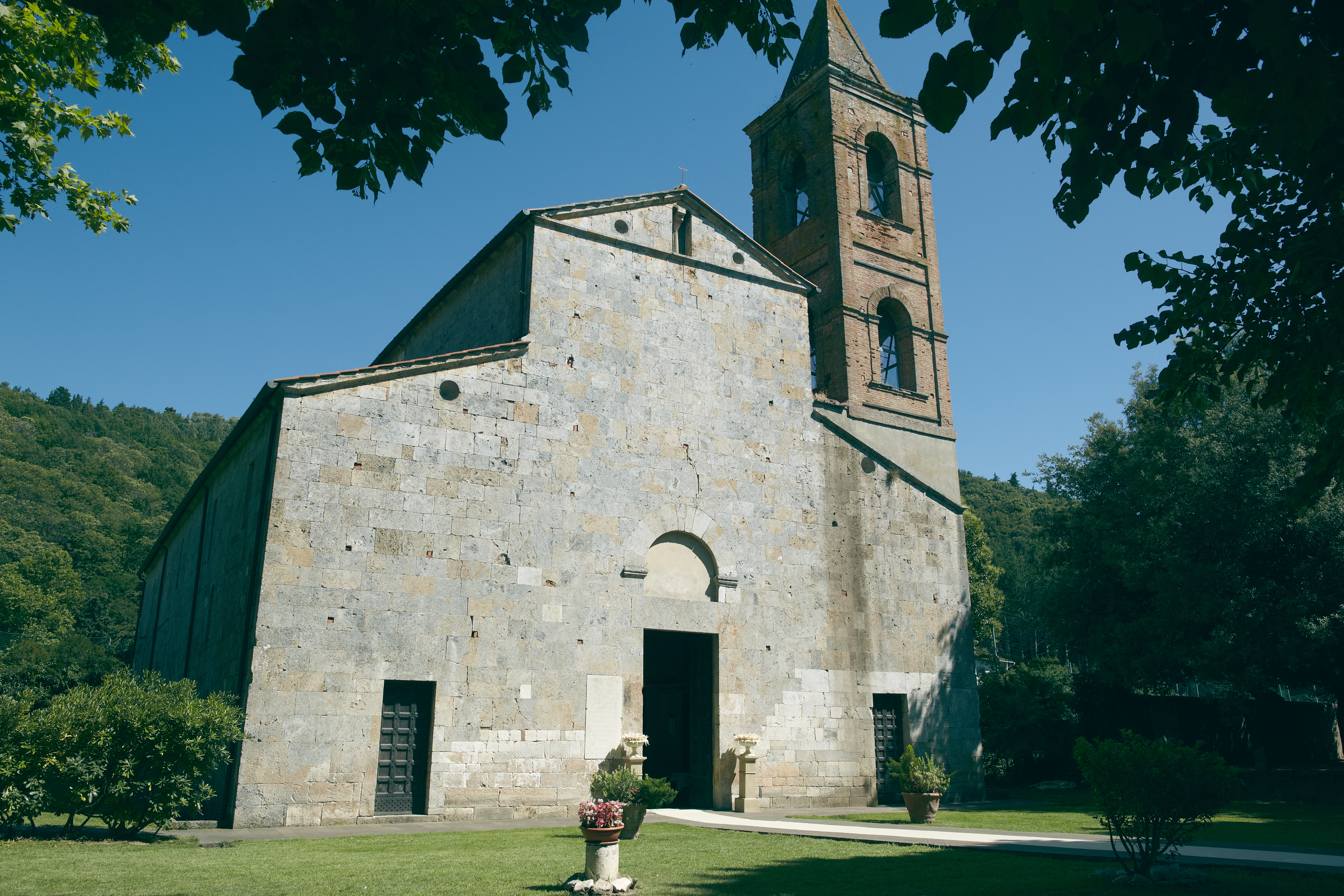 In the end there are truly many advantages to choosing Lucca for your destination wedding in Italy.  A wedding celebrated here will truly be unforgettable. For more information about a wedding in Lucca or for a personalised proposal please contact us at wed@tuscaniaevents.com
Let the dream begin!!!!