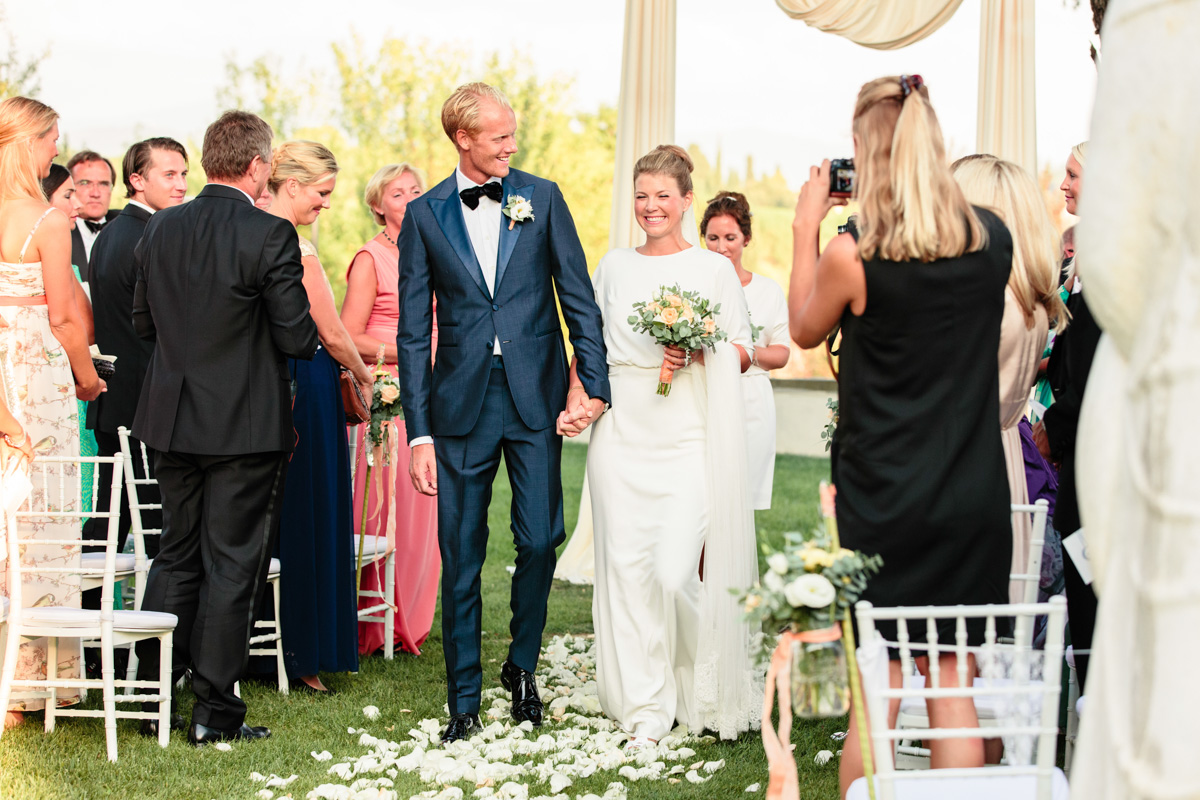 The wedding of Swedish couple Anna & Christian was one of my favorite Tuscania Event weddings for several reasons. Scandinavians generally request their guests dress black tie and they hold much importance to speeches throughout the event. The end result…..hot tuxedo clad guests (and of course tall beautiful women) and a wedding filled with great speeches and emotion. This is the story of their beautiful wedding in the hills of Florence.
Location
How can you go wrong with a brand new 5 star hotel in Florence? Tuscania Events organised the first wedding here at Villa Tolomei.
Getting Ready
The Villa's rooms were breathtaking and a perfect backdrop for pictures! The bride was simply breathtaking in this understated yet elegant gown. In this case, less is certainly more!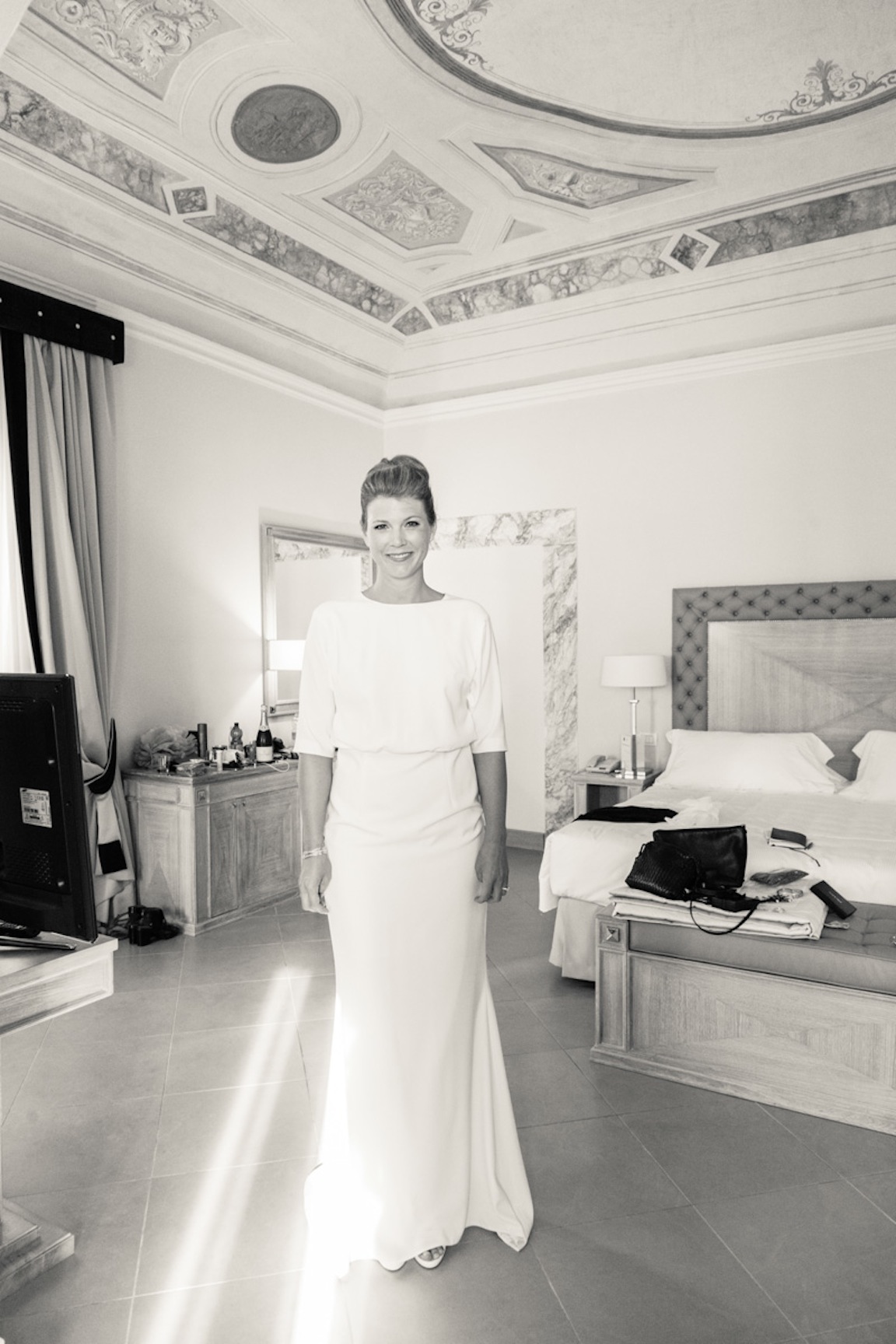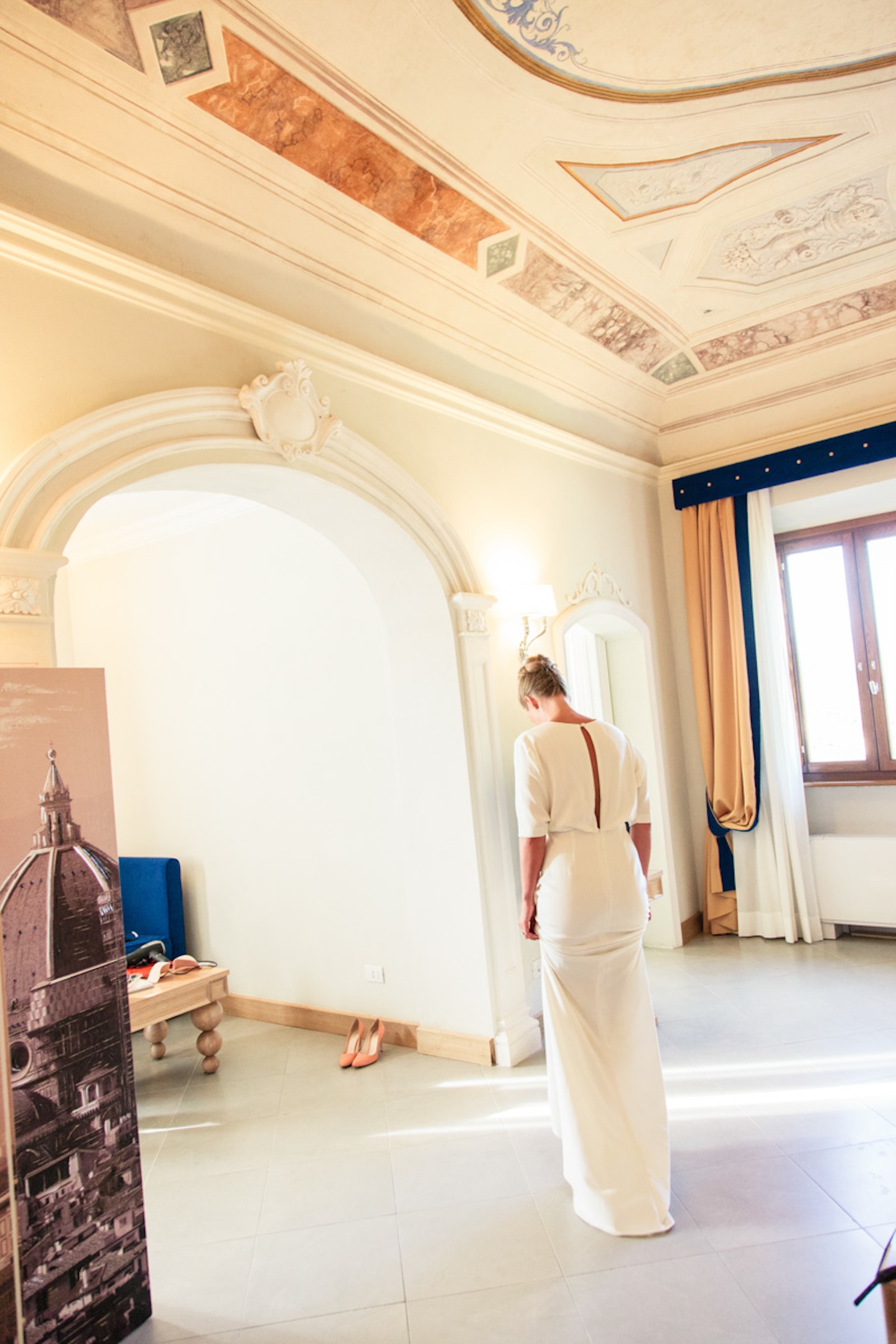 The Groom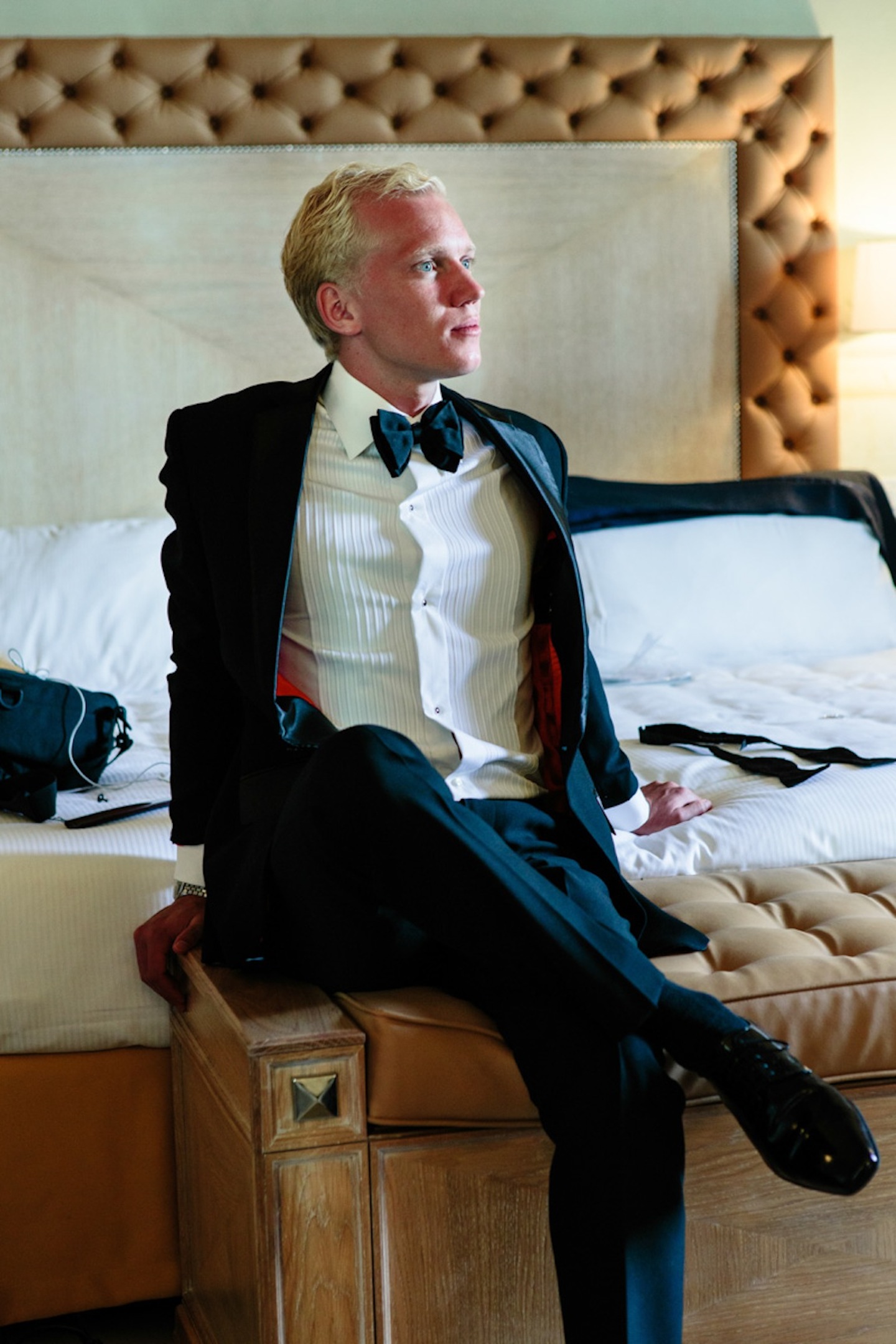 Ceremony
Anna & Christian opted for a beautiful symbolic ceremony in the front garden officiated by their own Swedish pastor.
I can't forget to include the best looking guests ever! Who doesn't like a man in a tux?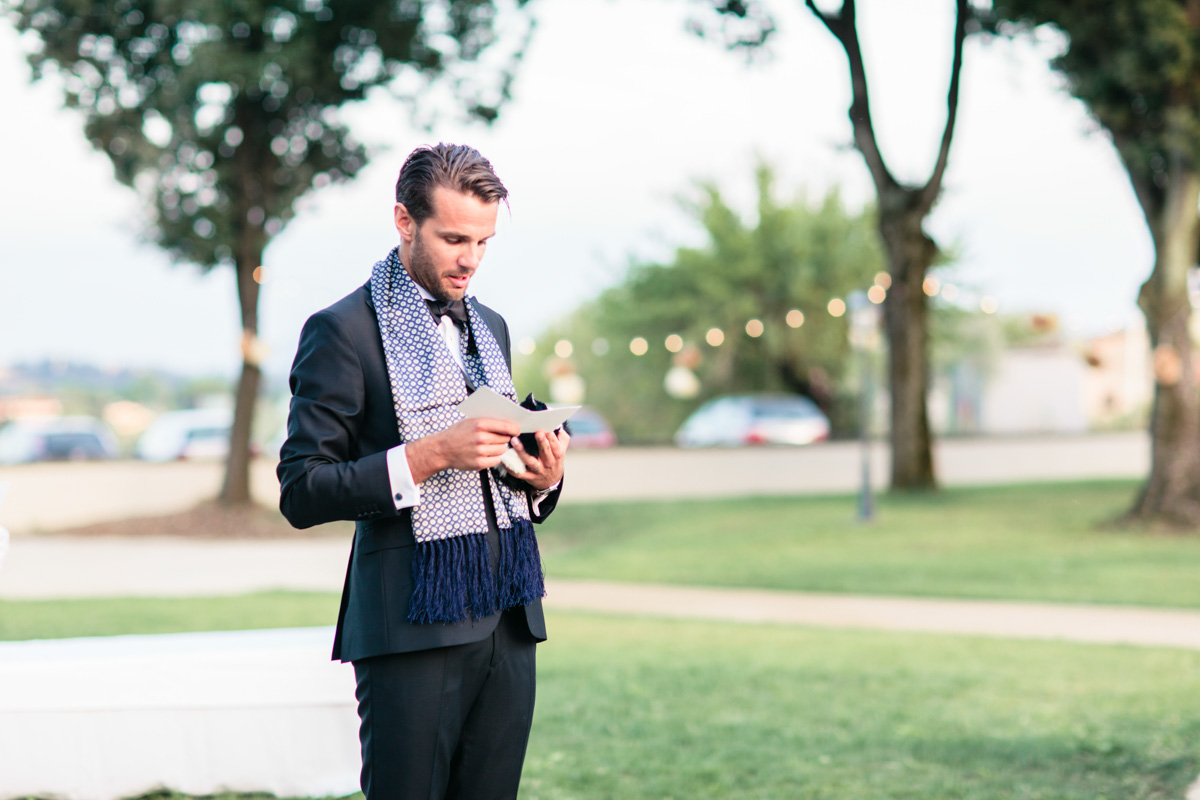 Cocktail Hour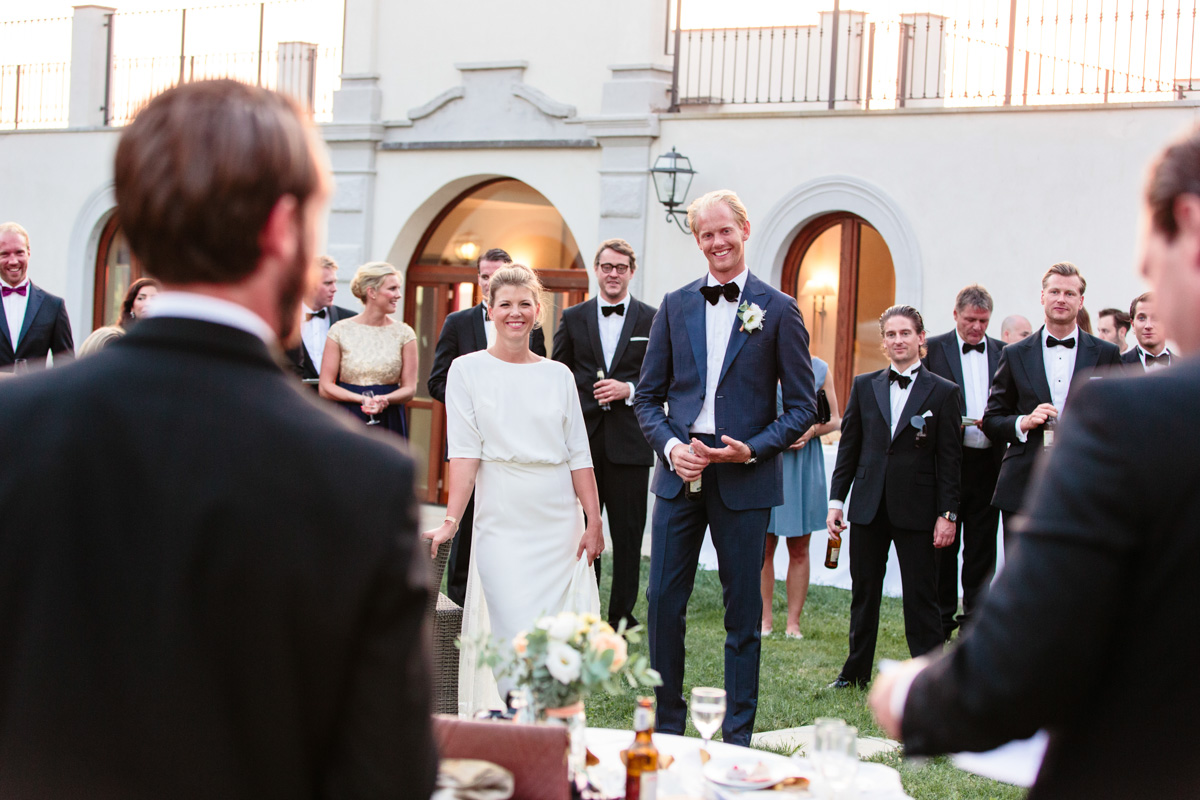 Dinner
The reception dinner was held in the back of the villa with views over the tuscan countryside and Florence.
What can I say? Beautiful location, beautiful couple and a well dressed crowd makes for an unforgettable Italian wedding. For more information on Villa Tolomei or to discover the right location for you, please contact us at wed@tuscaniaevents.com
Many thanks to Emma from Innocenti Studios for capturing these beautiful moments!
Let the dream begin…